What is a Cloud PBX?
At Cabertel we run what is known in the industry as a Cloud PBX but before we get ahead of ourselves, let us first answer this, "What is a PBX?".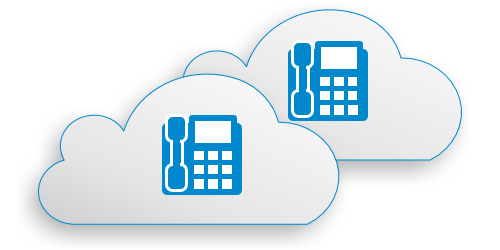 What is a PBX?
PBX stands for Private Branch eXchange. This is essentially a large piece of Telecommunication equipment that switches calls between phone lines. Think of this as a PBX operator or switchboard operator from many decades ago. To switch a call the operator would physically connect the circuit using phone plugs to route your phone call. Fortunately, technology moved forward and this role was taken over by an electronic switch that routed calls automatically by switching physical circuits to their intended phone line.
The Modern PBX
The next leap in communications was moving the functionality of the PBX into the networking age. These PBXs would become known as IP PBX because the digital data was in the form of Internet Protocol (IP) packets. These packets could be sent across a company's network and indeed the Internet, in a more efficient manner, since they did not need to monopolize the entire line for a call unlike circuit switched equipment. However, the price of a PBX was such that only larger Corporations could afford the capital costs and resources to maintain it.
Advances in computing power led to software solutions for PBX equipment, meaning it could be installed on a computer server. This led to the migration of this hardware and software to the cloud, where it sits in a state of the art data center that has high bandwidth Internet connectivity. Instead of one piece of equipment being used by a large Corporation, advances in technology enabled small businesses to take advantage of this transition either by installing their own system and using SIP trunking, or using a cloud based VoIP provider such as Cabertel to run your phone service for you.
The added benefit to smaller businesses is the many features associated with a PBX, without the large upfront cost associated with that type of hardware. Features such as auto-attendants, music-on-hold, ring groups, voicemail to email and call forwarding are typically included features. A Cloud PBX phone service provides scalability, portability, mobility and productivity advantages never before available to smaller businesses, all at a low monthly rate. With simple online management portals any person within the business can login to make updates or to access features at the click of a button.
Cabertel Cloud PBX
Cabertel's cloud PBX service was architected and tested over the course of many years. The primary benefits of our service are as follows:
Scalability: If you need to add or remove phone lines it is can be achieved in minutes.
Portability: Everything is IP based so for this reason it does not matter if you move town or move continent.
Reliability: Our data centers have multiple levels of redundancy in terms of computer servers, power backup and Internet connectivity.
Mobility: Proud partner with Counterpath and their award winning Bria softphone calling App. Successfully completed compliance testing for all Android and iOS devices.
Features: Over 40 features and growing.
Management: Online web portal for managing your PBX phone system features.
Price: Our pricing is very competitive compared to other VoIP providers in the market and we often go the extra mile to optimize savings over your existing provider.
U.S Support: Completely U.S based support. We also have dedicated account managers for our customers. We do this so we can build a relationship over the years and offer a single point of contact for all of your needs.
Call Quality: Our customers are always happy with voice quality.
Non-profit Discounts: Proud supporter of non-profit organizations. Many customers receive discounts due to their non-profit status. Proud supporter of numerous Veteran non-profit companies.
We care: Truly we do, we will go the extra mile for customer satisfaction.