Frequently Asked Questions (FAQ)
If you are not sure what VoIP is or whether it is the right choice for your business, the following is a great place to start for answers to many frequently asked questions.
What is VoIP?
VoIP stands for Voice over Internet Protocol. VoIP is the technology that provides the ability to send a voice call (or telephone call) over an Internet connection. The audio (voice) of the call is sent as digital packets rather than analog signals like the older regular telephone services that many people are used to using (often referred to as a landline).
VoIP technology provides benefits to businesses, such as lower costs and extensive features that were only typically available to larger companies with their own on-site phone system equipment (referred to as a Private Branch eXchange, or simply PBX).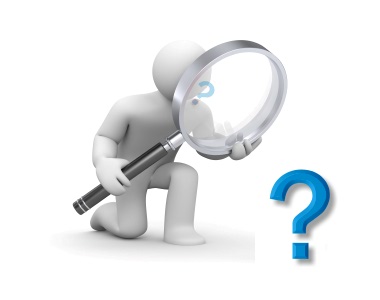 What is Hosted VoIP service?
Hosted VoIP service, sometimes referred to as Internet phone service, broadband phone service, or a cloud PBX, refers to the fact that the phone system is hosted in the cloud by a service provider, such as Cabertel. The service provider provides and maintains your phone system in secure data centers. You just plug in IP phones at your business location and enjoy hassle free and affordable phone service.
What do I need to use Hosted VoIP service?
The only requirements to use a Hosted VoIP service is a high speed Internet service such as DSL, Cable, FiOS and T1 and phones but for completeness we created a VoIP requirements guide to ensure optimal service. Also read our VoIP best practices article to make sure your network and Internet is ready for VoIP. Our VoIP setup guide will help you set up your phone system at your office.
How much Internet bandwidth do I need?
Bandwidth is the amount of data that can flow through your Internet connection at any one period in time, often interchanged with Internet speed. A VoIP call can be anywhere between 70 and 100kbps, so we typically assume you will need 100kbps for every concurrent phone call. With Internet speeds in the tens of Mbps these days, bandwidth is not generally a problem.
How do I know if my Internet service will support VoIP?
We always recommend running a VoIP speed test to get an indication of the quality of your Internet connection. We recommend you run this test from a computer that is connected to your modem/router with an Ethernet cable. There are various tests available on the Internet, simply do a search for VoIP speed test.
I already have a business phone number, can I keep it?
In 99% of cases the answer is yes you can keep your existing phone number with what is called number porting. We always verify this up front with you.
What if I want a new phone number?
No problem, we have access to phone numbers across the USA and Canada. We can provide a list of available numbers for you to choose from. That way you can pick one that you like the best. For more information on this subject read our Local Phone Numbers guide.
What is E911 and do I need it?
E911 stands for Enhanced 911 service. When you dial 911 you will be connected to a Public Safety Answering Point (PSAP) and ultimately to police, fire, or medical services. With E911 your location information can be sent also. Your location is stored in databases maintained by local telephone companies. Cabertel provides your location information based on the address you provide us, so it is important that you provide Cabertel with the correct information.
Cabertel provides E911 service for every customer of our Business Phone Service plans, included in the monthly fees. E911 service is not provided with any Virtual Phone System plans or Internet Fax plans.
Our customers are required to be aware that there are limitations on this 911 calling service with respect to VoIP technology, including that you must register your location information with Cabertel, and that under outages of Internet and power, 911 calling will not be available on your IP phones.
Do I need any special equipment or software?
There is no special equipment and no software required. We can provide you the IP phones or an analog telephone adapter (ATA) if you want to use existing analog phones. Our recommendation is always to go with IP phones as the sound quality is much better.
If you need mobility, consider our Softphone App, which works great with our phone service.
Does my computer need to be on to use VoIP?
No, you dont even need a computer, just a high speed Internet connection.
Are there any setup fees for your service?
We do not charge any setup fees or activation fees.
Do I have to sign a contract for your service?
Unlike many other services there are no contracts to sign and certainly no long term contracts. We completely stand behind our service and therefore provide it on a month to month basis.
What is included in the monthly fees?
We like to keep things simple at Cabertel so we have one low monthly rate for our phone services which includes your phone numbers (DIDs), E911, Caller ID Name, over 30+ features, as well as unlimited calling within the USA and Canada.
Are there any additional or hidden fees?
There are no hidden fees, just required taxes added to your monthly service fee.
What are my payment options?
Currently we accept either credit card or bank payments through our secure online billing system.
Can I use my existing phones?
If you have existing IP phones we can check for compatibility with our system. If you have analog phones and want to keep them we can provide ATA's as applicable.
What are the benefits of using VoIP?
There are many benefits of using VoIP over regular telephone landlines. However, the main benefits are lower costs and the abundant features included such as auto-attendants, ring/hunt groups, music-on-hold, voicemail to email, call forwarding and FollowMe, call blocking, Busy Lamp field (BLF) and more.
Why should I choose VoIP phone service?
To modernize your business phone service, to utilize the advanced feature set to improve productivity, for scalability and portability, and for reducing your business costs.
What about reliability?
Cabertel has you covered when it comes to reliability. Multiple geographically dispersed servers, active monitoring and fail-over, multiple carriers, data center redundancy, server hardware and software monitors are just some of the ways we address reliabilty of your phone service. For more in depth information take a read of our reliability guide.
What about security?
Cabertel takes security very seriously, including 24/7 site security, encryption, fraud protection, access control for phones and management portals, and International and premium number blocking. Read our security guide for more information.
Can I add or remove extensions as my business needs change over time?
Absolutely. We understand that business needs change and the beauty of VoIP technology is it's scalability. We can add and remove extensions in minutes.
Do I need to install anything?
There is no software to install. The only thing that you will need to do is plug our pre-programmed IP phones in and away you go. We have created a VoIP setup guide to help get you up and running quickly.
What happens if my Internet or Power goes out?
If your Internet service or your power goes out then your desk phones will not work. However, we can forward your calls to a cell phone for example, and we also have a mobile callling App that can access your cloud phone system over cellular data.
Another benefit of VoIP is that you can simply unplug your IP phone and take it home to continue working if you had a long outage due to a bad storm for example.
How many calls can I make each month?
Our Phone Service plan includes unlimited calling within the USA and Canada.
However, toll free service and Internet fax service is provided based on plans that are set related to usage (i.e. number of minutes per month).
Can I make International calls?
Yes you can. Talk to your account manager and they will provide available packages based on the locations you need to call the most.
Is there help to setup all the phone service features?
We provide what we call a white glove service. We assign every customer an account manager that you have direct contact with. Your account manager will help you set up your phone system and call flow to be exactly how you want it.
Can I use my cell phone to receive or make calls if I am out of the office?
Absolutely. We have a call forwarding feature and also a Find Me Follow Me feature that can be used to set this up based on your exact needs. We also have a mobile calling App that you can use to turn your cell phone into another business phone extension. The advantage of this is that if you make business calls from your cell phone the person you are calling will see the Caller ID number for your business and NOT your personal cell phone number.
What if I need a Toll Free number?
We can provide Toll Free numbers as well as local numbers, along with minute packages. Refer to our Toll Free Services guide for more information.
What about Faxing?
If you need to send and/or receive faxes then we recommend our Internet Fax service. It is simple, efficient, low cost, portable, and removes the need for a fax machine and the maintenance that goes with it. You can fax from anywhere as long as you have an Internet connection and can access a browser.
Read our Internet Fax service page for more information on how this works, along with rates.
If you can't bare to part with your hardware fax machine then no problem, we can also support that with an ATA device.
What is the process of switching to your service?
It is very straight forward and simple. You complete a sign up form and we take care of any number porting, pre-programming your IP phones, having them delivered to your doorstep, and setting up your call flow and features. You plug the IP phones in and once your number has completed porting your phone system is up and running and ready to use.
If we leave Cabertel can we keep our phone number?
Yes, you can port your phone number out from Cabertel to your new phone service provider.
If you have any questions during or after setup you can simply call or email your assigned account manager.