SMS Texting
Short Message Service (SMS) and Multimedia Messaging Service (MMS) is something we are all familiar with on our personal cell phones and over the last few years it has also been sought after by businesses too, as a way to communicate with customers. We all tend to respond quicker to text messages than email and there is also higher delivery success rates with SMS compared to email since there is no junk folder.
Cabertel offers SMS and MMS texting to our business customers so you can send and receive text messages using your business phone number.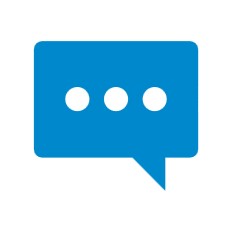 SMS Benefits
Here are some of the benefits of SMS texting with your business phone number on the Cabertel phone system:
Separate your Communications: Separate your personal and business SMS communications by using different Apps for each on your cell phone. This ensures you are not giving out your personal cell phone number.
Marketing: Email abuse has made it a very difficult medium to market products and services as more often than not, it will end up in junk folders. Texting has a high delivery success rate and tends to be higher priority than email so there is more chance your message will be seen.
Support: Give customers the ability to text your business phone number to obtain support. This could be a dedicated support phone number that your entire support team has access to.
Media: Send multimedia messages in addition to your SMS texts. This is very useful should you need to send an image or a video or audio file to a customer.
SMS Options with Cabertel
Here are some current options for sending and receiving texts with Cabertel but please continue to check this page as it will be updated over time as our Engineering team develops other ways to text with your business phone number:
Textable
Download the Textable App on iOS and Android devices or even on a Web browser.
Your Cabertel account manager can help set this up for you and will send you credentials for the App. Use these credentials to log into the App and then press the plus icon to send a next SMS message. You can give the App access to your contacts or just create new contacts as you go along inside the App. Previous conversation threads are kept in your history making it simple to respond to specific customers.
SMS Options (Coming Soon)
In the coming months the following options for texting will become available to our customers.
Cabertel Portal
Access all of your business text messages directly inside the Cabertel Web portal. Send and receive SMS and MMS text messages directly from your Web browser.
Next Steps
SMS texting is a premium add-on service and is available for a small fee each month. Ask your dedicated account manager to turn on the SMS feature if it is of interest to your business and we will help set it up for you. If you are not a current Cabertel customer you can reach out to us using the contact form below.